During the visit to the Biznesi College, SCQ presents the project for digitalization
During a visit to the Biznesi College, members of the State Council of Quality (SCQ) and leaders of the Kosovo Accreditation Agency (KAA) presented the project for the overall digitalization of accreditation processes.
SCQ members, Professor Krenare Pireva Nuçi and Professor Dukagjin Zeka, presented the work being done in drafting the Feasibility Plan for Digitalization, which is expected to be implemented next year.
In this way the whole process of accreditation, re-accreditation and validation will be digitized, starting from the application process to the decision-making.
Dean of the Biznesi College, Shyqri Kabashi said that the direct cooperation of HEIs with the SCQ and KAA results in raising the quality and improving conditions for students.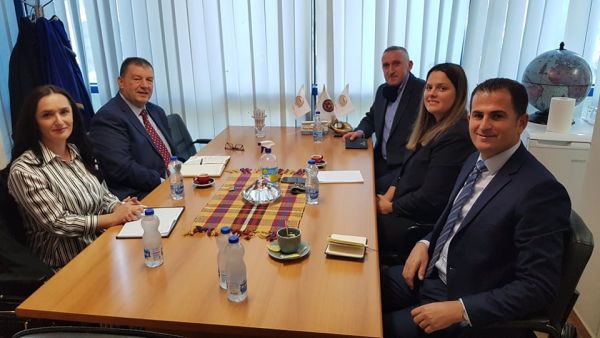 Full member of: