SCQ visits Riinvest College, discusses the legislation in higher education
During a visit to Riinvest College, the head of the State Council of Quality (SCQ), Professor Hasnije Ilazi said that the main priority remains the approval of the Law on the KAA, which is currently in the Government and then will be sent for approval to the Assembly.
Head of the SCQ Ilazi said that this law will guarantee institutional and financial independence for the Accreditation Agency, as one of the recommendations to be fulfilled for return to ENQA.
Dean of bachelor studies at Riinvest, Alban Zogaj, said that any decision of the SCQ which is aimed at raising quality is welcome.
The SCQ and KAA also met with students of this college, with whom they talked about their concerns and suggestions for improving the education system in Kosovo.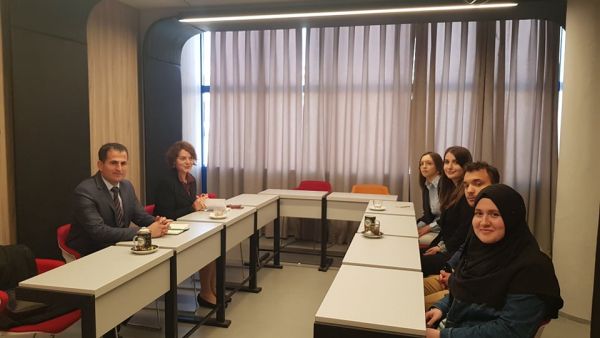 Full member of: